OLA
Overhung Load Adapters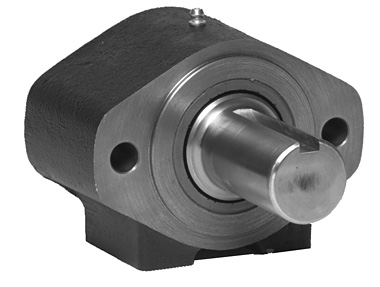 Special or SAE mounts.
Higher side / thrust loading.
Increase motor or pump life.
For increased hydraulic motor shaft radial load capacity and longer life, try a Von Ruden Overhung load adapter. These seal out dirt, and permit removal of motors without disturbing the application mounting.
SAE A, B, C, C-C mounting.
Mini mount for MLHM motor and others.
Standard and heavy duty ball bearings.
Heavy duty tapered roller bearings.
Keyed, splined with straight or hollow shafts.
Specials are available.