Hydraulic
Motors & Systems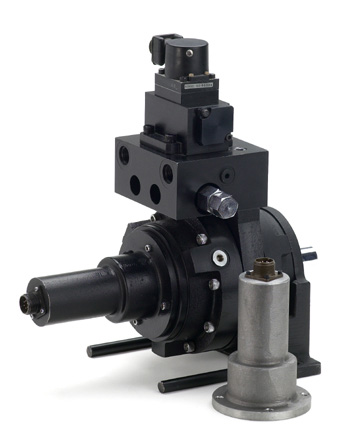 ROL-SEAL HYDRAULIC MOTORS
Unique rolling abutment design offers smooth low speed, high torque with a proven measurable difference. Compare with all others – gerotor, piston, and gear.
Benefits:
Higher starting torque.
Increased vehicle gradeability.
Less torque "ripple".
Less torque "droop" at high speed.
More useable speed over entire range.
Double-ended shaft capability.
AXIAL VANE HYDRAULIC MOTORS
The ultimate hydraulic design for smooth, precise, repeatable positioning applications such as robotics.
Benefits:
Accurate, repeatable positioning.
Case drain leakage is so low that a servo valve can easily control speed and position.
Mechanically and hydraulically "stiff."
Smooth slow-speed operation.
High starting torque.
Fewer wearing parts, exceptional life.
OVERHUNG LOAD ADAPTERS
Complete line of overhung load adapters to meet the demands of agricultural, mobile and industrial applications.
Benefits:
Keyed / splined shafts
Higher side / thrust loads.
Increase motor or pump life.
Standard duty / heavy duty bearings
Special or SAE "A", "B", "C", "C-C" mounts
HYDRAULIC MOTOR BRAKES
Von Ruden rear-mounted, normally on, wet friction disc-type brakes for Rol-Seal and Axial Vane motors. Prevent creep under high static load, or where positive locking of motor shaft is required. Choice of torque capacity.